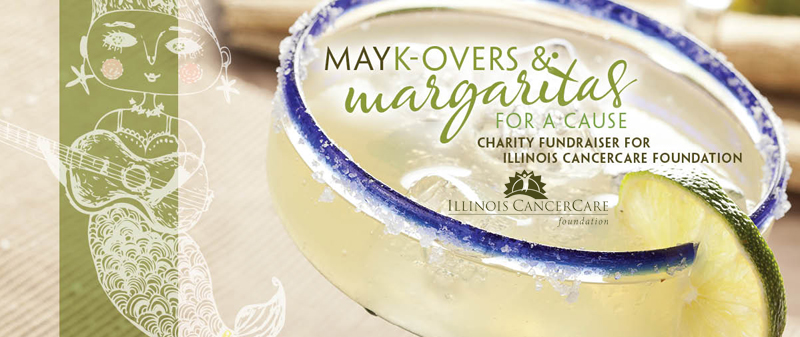 MayK-Overs & Margaritas: Charity Fundraiser for the Illinois CancerCare Foundation

Thursday May 2, 2019
5-7pm
Cost: $25 Prepaid, $30 at the door. RSVP required.
Registration is now open!

Mini Spa Services
MedSpa demos & Consultations
Stress screenings
Maykovers!
fun activities
Relaxation Lounge
Exclusive Deals
Health Seminars
Margaritas
Yummy food
… and more!
We hope to see you there!
All proceeds benefit the Illinois CancerCare Foundation. To learn more about their mission and how they serve the Central Illinois Community, visit their website: https://illinoiscancercarefoundation.org/
---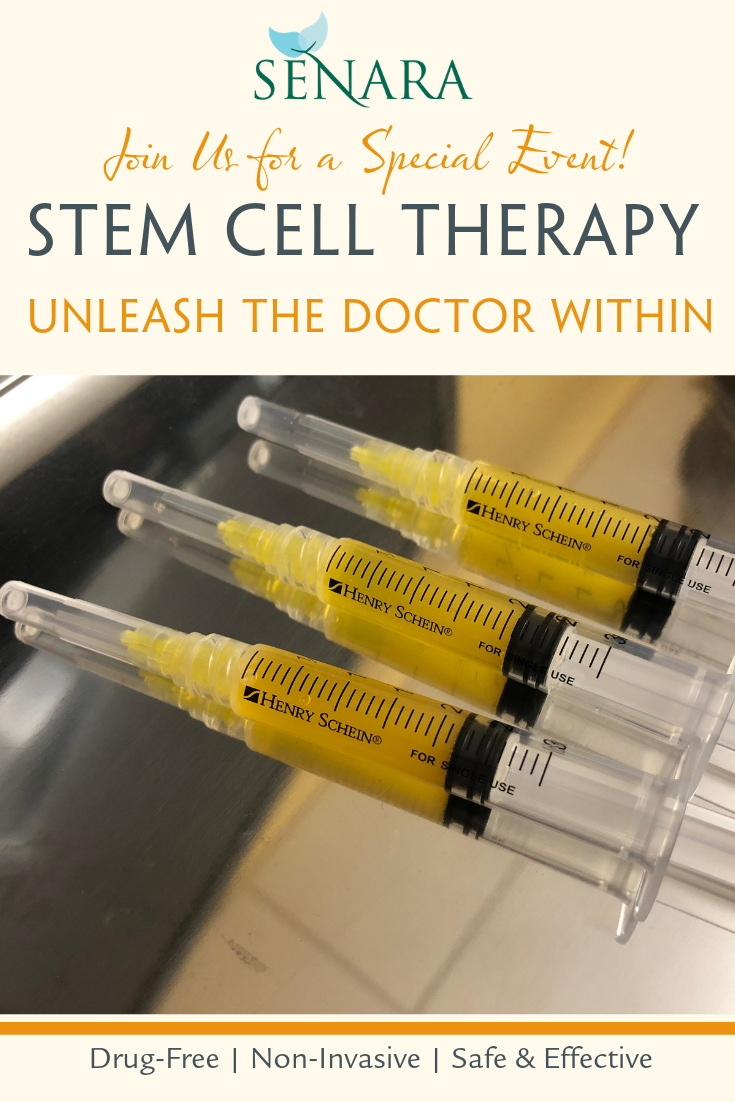 When: Thursday May 9, 2019 @ 11:30AM & 6:00PM
Where: Senara Health & Spa
Cost: FREE!
RSVP for you and your guests via our
website
, or by calling 309.693.9600.
Regenerative Medicine using Platelet Rich Plasma (PRP) and Stem Cells from full term deliveries is the next breakthrough in treatment of chronic pain and anti-aging therapies. Dr. Keith Kramer, Functional Medicine Practitioner and Chiropractor, will walk you through how Stem Cell therapy works, what it can treat, and how it is sourced and administered.
Join us for this FREE educational seminar, Thursday May 9, 2019. Sessions at 11:30am and 6:00pm!
Conditions Supported
Regenerative Stem Cell Therapy can be used as an adjunct therapy for many common conditions, such as:
Plantar Fasciitis
Tennis Elbow
Shoulder injuries
Tendon injuries
Ligament injuries
Arthritic conditions, including osteoarthritis and rheumatoid arthritis
Joint inflammation
Rotator cuff injuries
Skin rejuvenation and anti-aging treatment
Hair restoration
Sexual performance issues, included Peyrione's and Erectile Dysfunction
Human cells and tissues- created from your own blood or from donated human tissue from full term deliveries-  replenish damaged tissue to eliminate pain and dysfunction at the treatment site.
Senara sources stem cells from an FDA-registered lab, ensuring quality clinical standards are maintained from start to finish.
---
There's never a dull moment at Senara, we're always working on different, exciting and fun ways to keep your bodies and minds active and energized. That's so important to your health and well-being, that our staff invests a lot of time and sweat equity in putting together some terrific special events for you.
Our events have been a huge hit with guests, and we constantly try to outdo ourselves with each new event we introduce. So you'll want to bookmark the Event Calendar, because you won't want to miss any of them, the tried and true or the brand new.
Be sure to check out our Special Events & Offers page for the latest promotions, too!
---