Senara believes in the value of health and wellness care for you and your family. That's why we offer a pricing structure that allows care for all budgets. We participate in most insurance programs, and we also accept auto accident cases. For guests with little or no chiropractic insurance coverage, flexible payment programs can be arranged. To learn more about our payment options for Chiropractic health and wellness care, you can call our office directly at 309-693-9600.
Insurance
Most insurance plans are accepted at Senara. We also accept auto accident, personal injury and most health insurance plans, including Medicare. Since there are so many plans and coverage varies widely, please call us at 309-693-9600 to find out if your insurance plan covers care from chiropractors at Senara. Our staff will verify and explain your benefits at no charge before any treatment.
No Insurance
We offer discounted chiropractic care services through ChiroHealth USA to cash-paying guests. If you have insurance coverage for care in our office, we can still bill your insurance plan for the benefits you have available. When your major medical insurance benefits are exhausted, ChiroHealth Membership allows you to continue to receive care at affordable rates, with straight-forward pricing.
If you do not have Chiropractic coverage or would like to avoid using your insurance due to high deductible or copay, the ChiroHealth Membership Discount Plan is the perfect alternative so you can receive cost-effective treatment. ChiroHealth helps you save money, is easy to understand, and allows you to receive the care you need with straight-forward pricing. Members also benefit from discounted pricing on other services like Acupuncture, Physical Therapy, Massage Therapy, and Lab Testing.
To enroll in Senara's ChiroHealth Membership Discount Program, please visit our front desk for an application. Annual enrollment fee of $49 — payable to ChiroHealthUSA via check or credit card — is due upon receipt of the completed enrollment form. Membership benefits begin immediately and are valid for a full 365 days from date of purchase.
Certain limitations apply on enrollment. Some insurance plans prohibit enrollment in discount plans, and HSA or FSA benefits may not be available for services received. Please inquire with our Front Desk or Billing Department to find out your eligibility for enrollment in ChiroHealthUSA.
Care Credit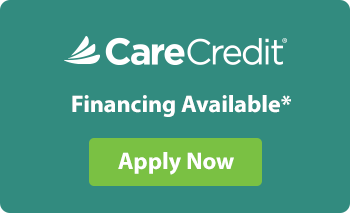 Senara is proud to offer Care Credit as a financing options for our medical and medical spa guests. If you would like to use Care Credit to pay for qualifying services, please let our front desk know, and they will be happy to review our current financing options available. To apply for a Care Credit card, please visit their website by clicking here.